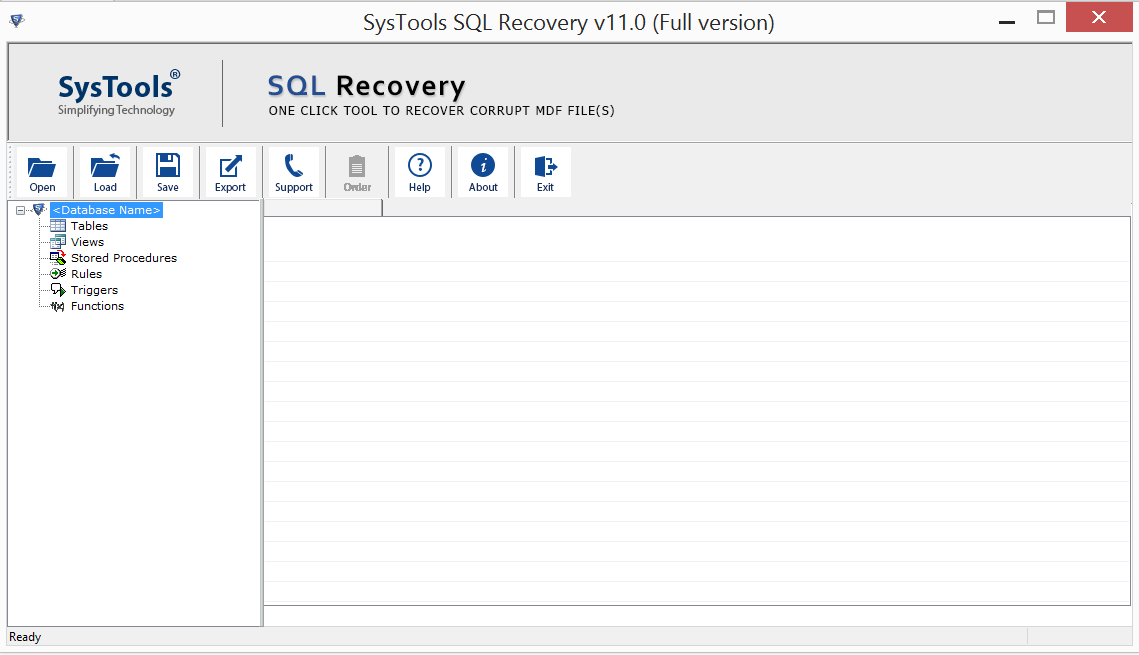 Install and Launch SQL Repair Tool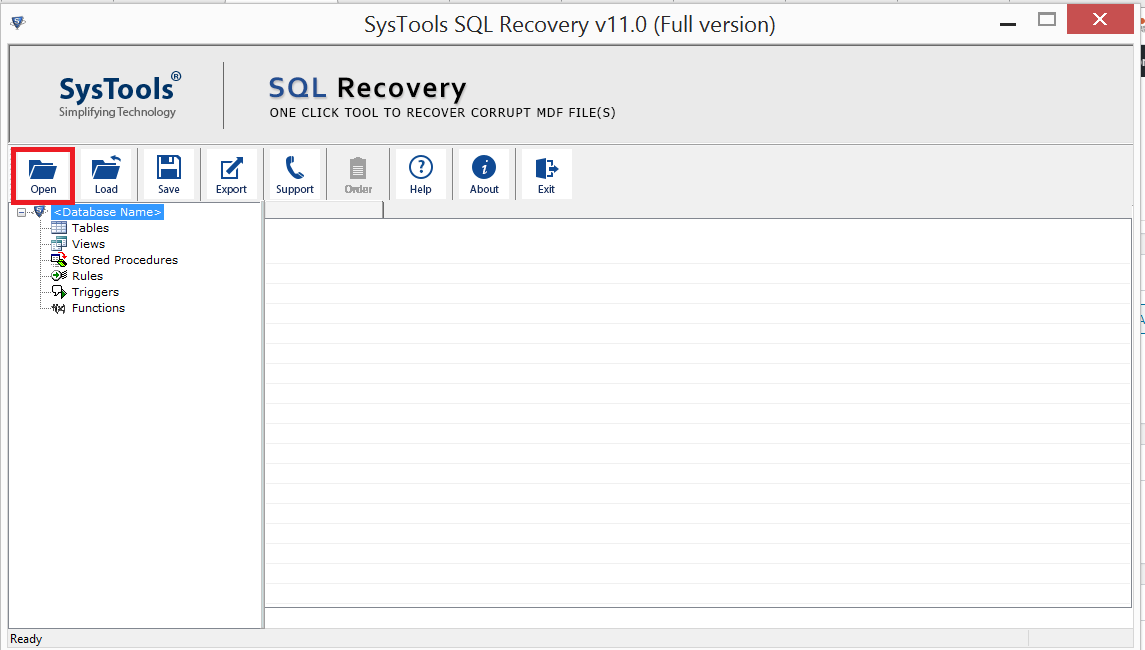 Click "Open" button to import corrupted MDF File.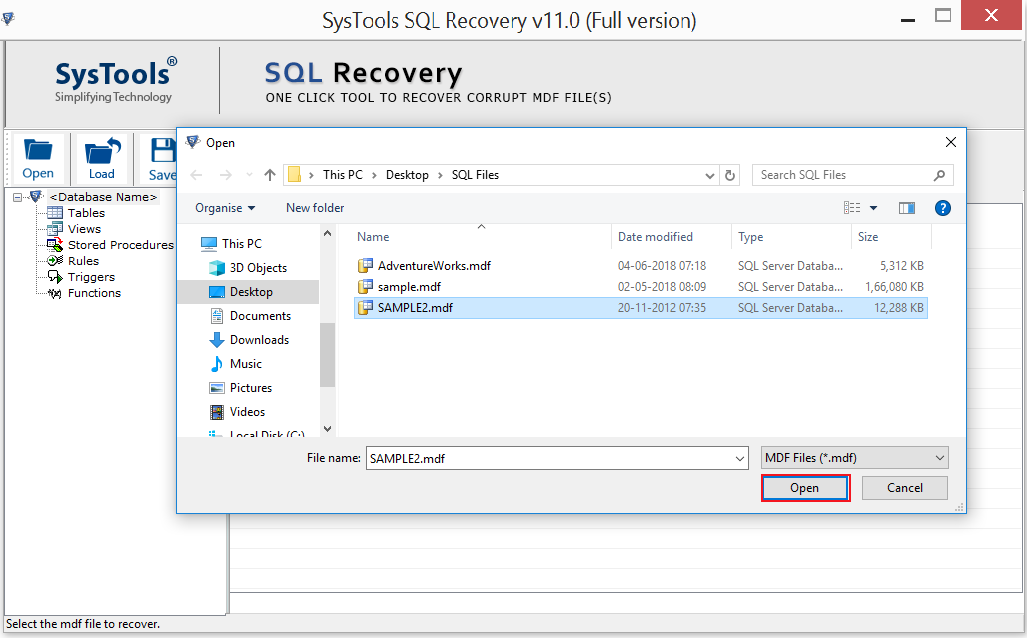 Select MDF File that has to recover and click "Open".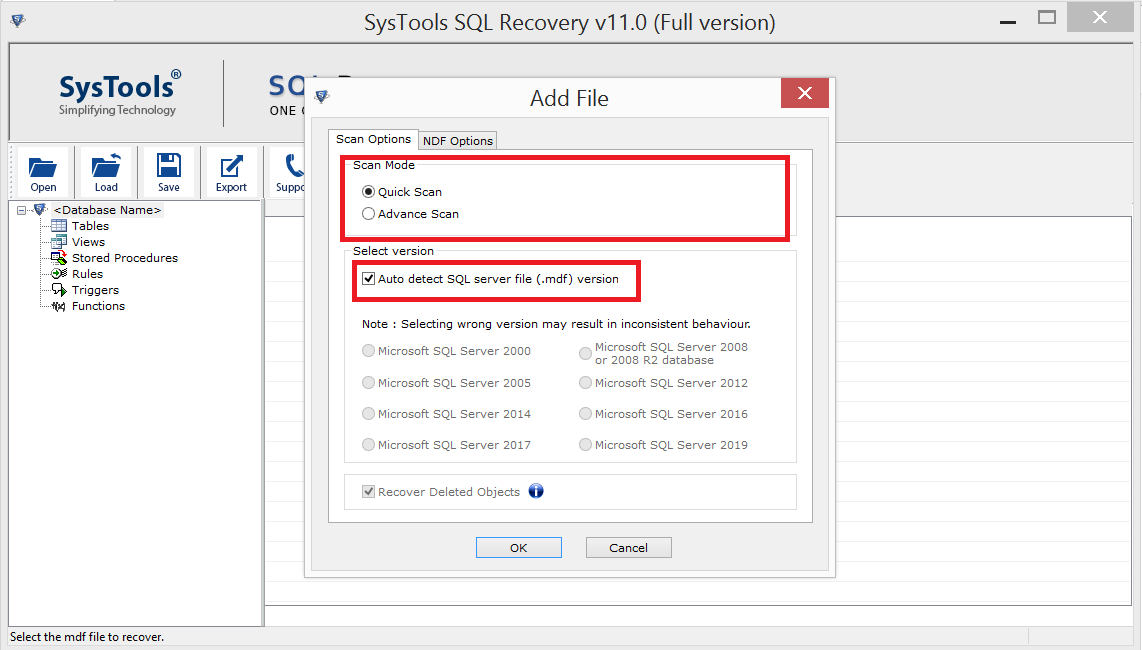 Select scanning option according to the level of corruption. Click Auto-Detect option, if you dont know the MS SQL Server version and then Click OK.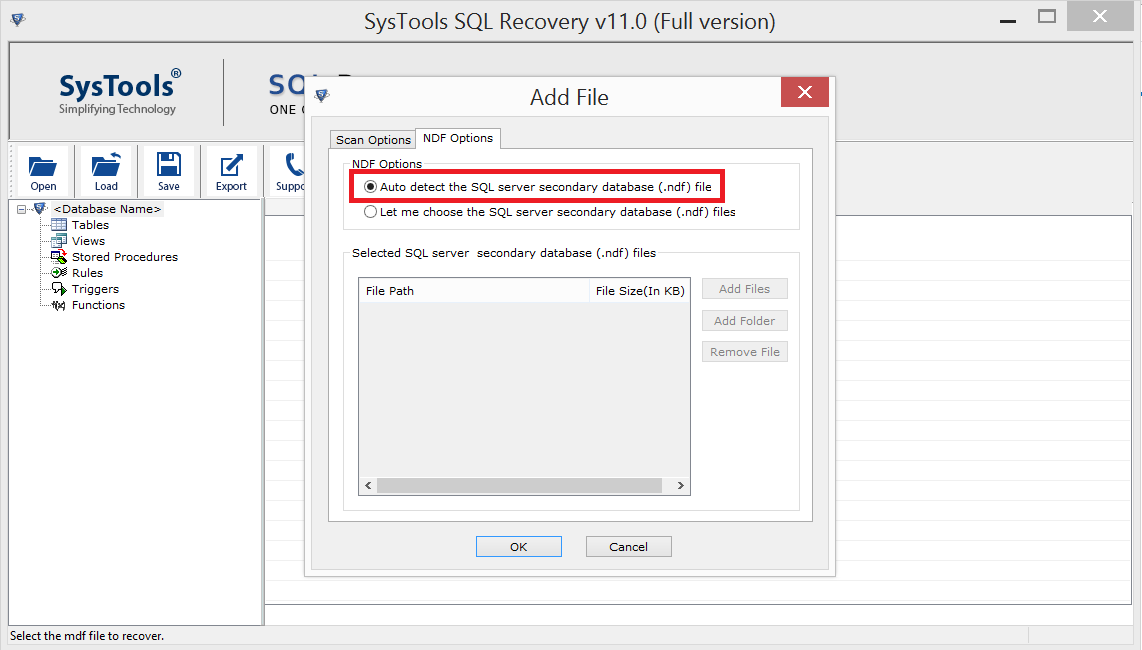 If you don't know where your ndf file is stored then Choose Auto-Detect option to browse the NDF Files and click Ok.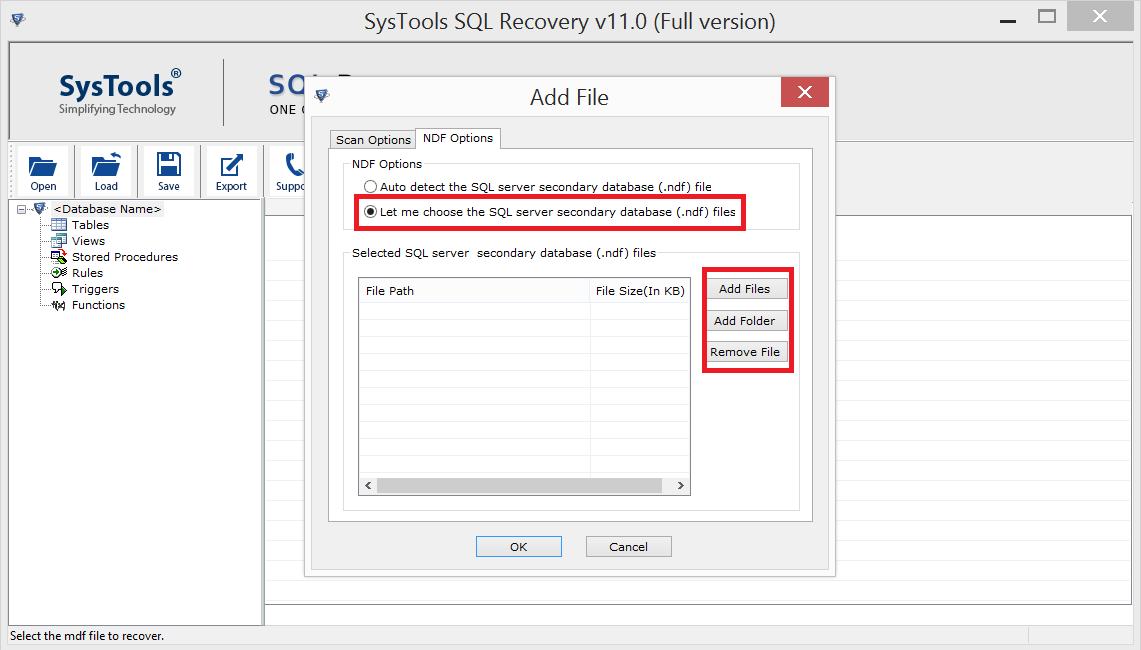 You can also provide NDF file or folder path manually and click "Ok"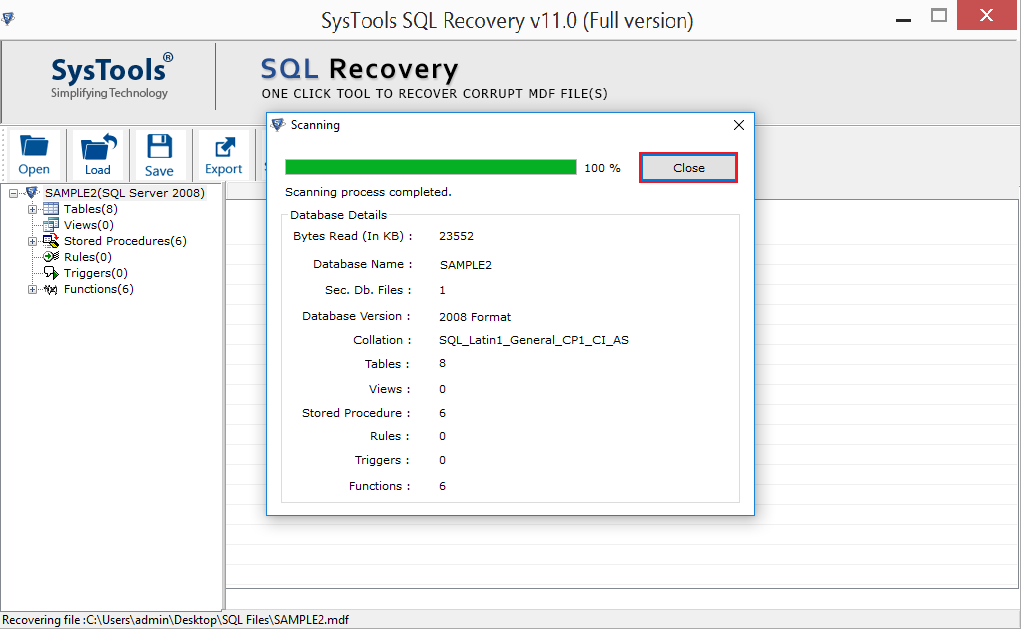 SQL database repair tool scans the MDF file and preview the scanned report of recovered database components.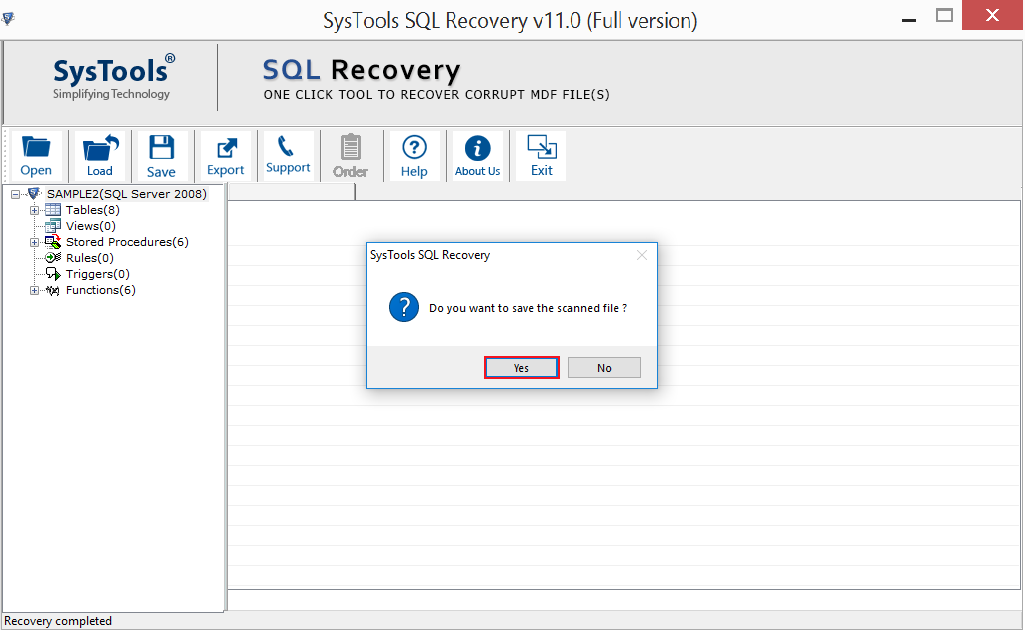 After scanning, the database file software will ask you to save the scanned file for future usage. Click Yes if you want to save the file.
Provide the name and desired location to save the file and Click 'Save'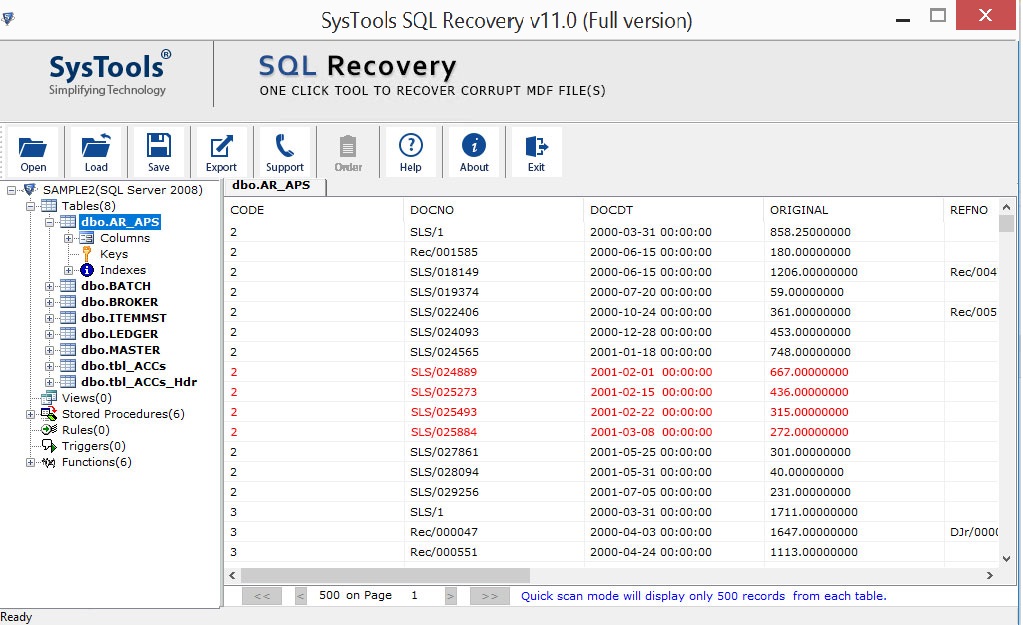 SQL recovery software previews all the recovered database items.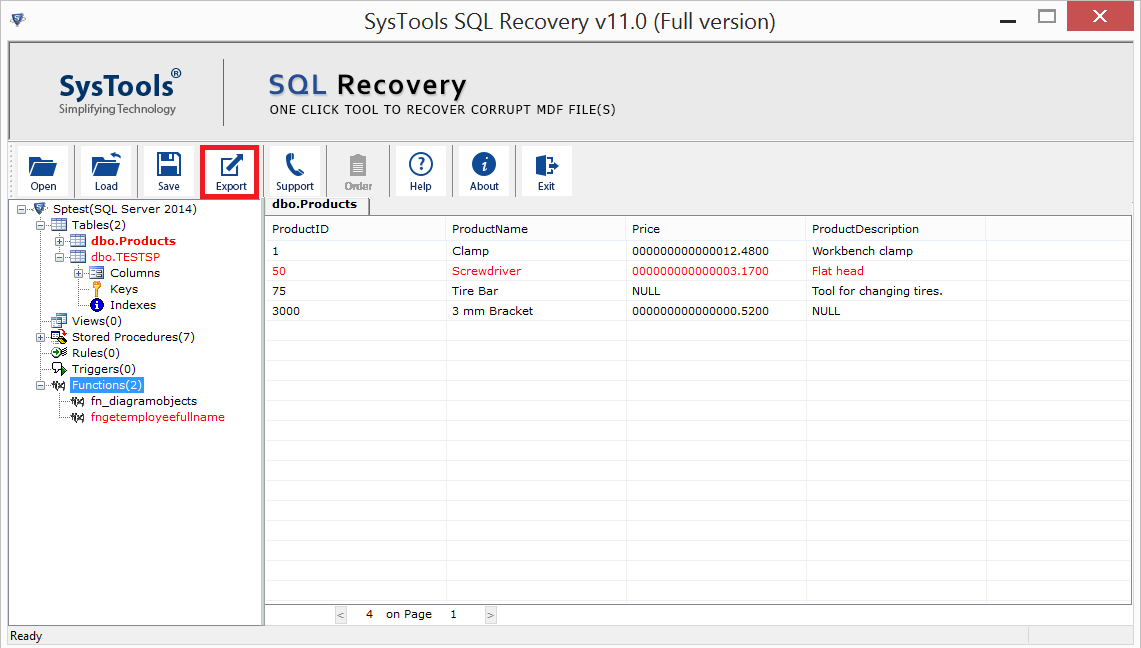 In case if you select the Advanced Scan and recover deleted option then software will display the deleted SQL objects and table records in red color.
Click "Export" to save the repaired database objects.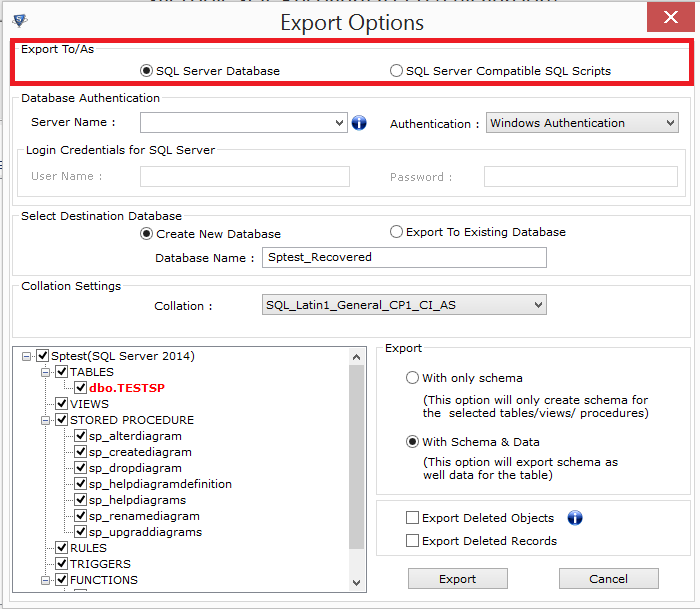 You will get two different option for exporting. Either save it as SQL Server database or as SQL Compatible script file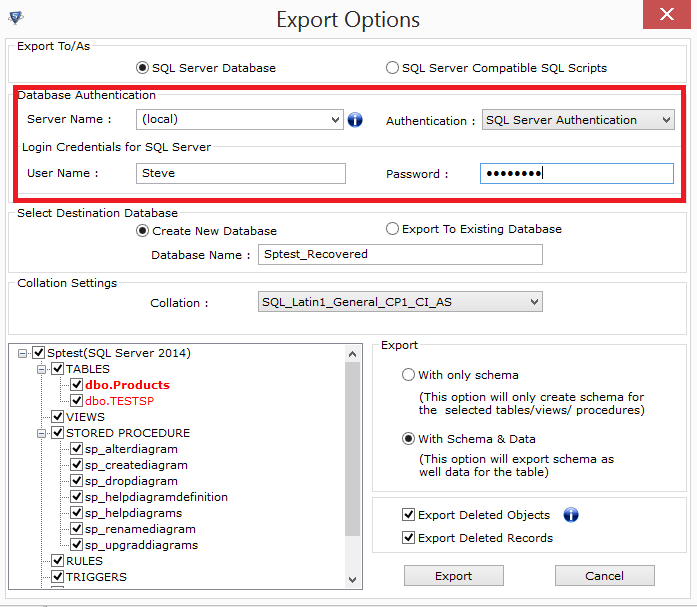 SQL Recovery Tool gives you two authentication mode. One is Windows Authentication and other is SQL Server Authentication Mode.Choose it accordingly. Enter credentials as per Authentication Mode.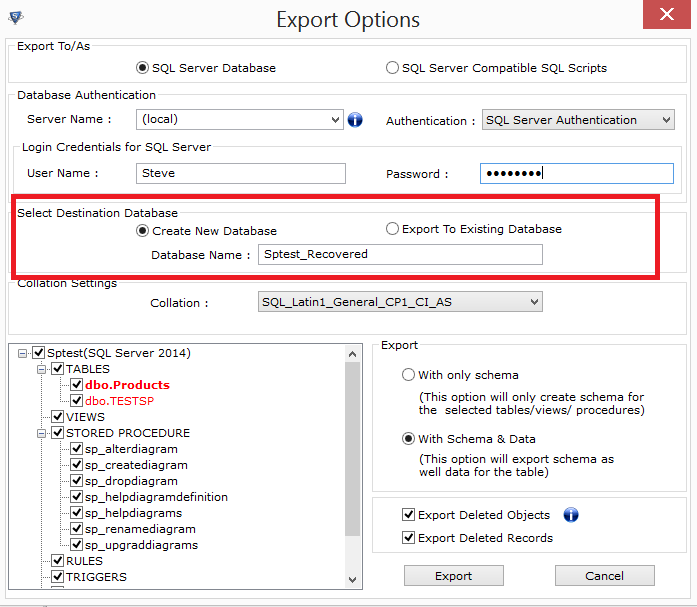 You will get two options to export your recovered data. Either save it by Create new database or Export to Existing Database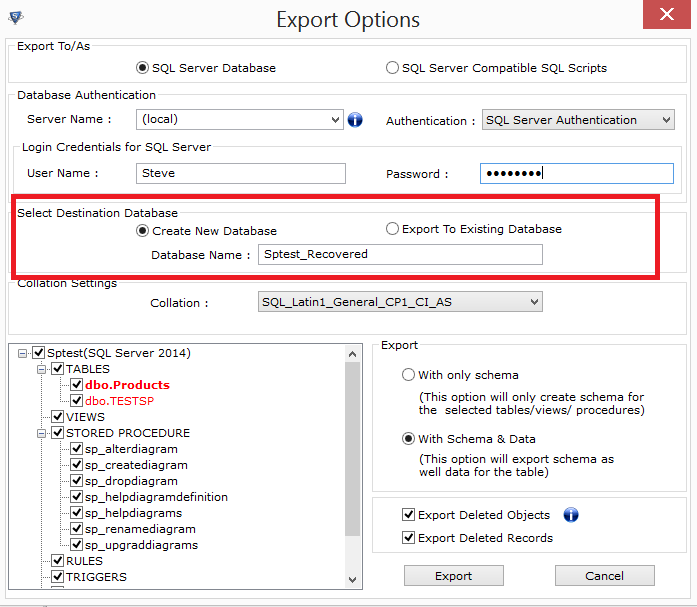 If you are choosing 'Create Database' option, you need to provide new database name which has not been created.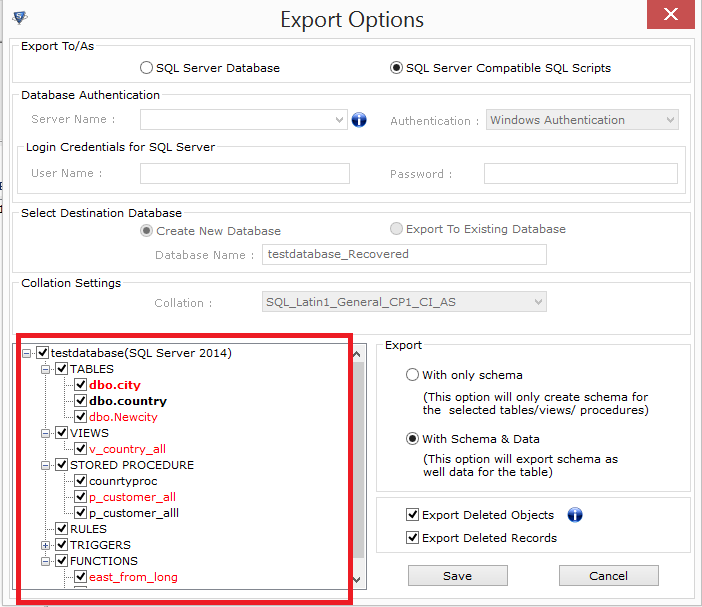 Now, Click on the desired database component, you want to export.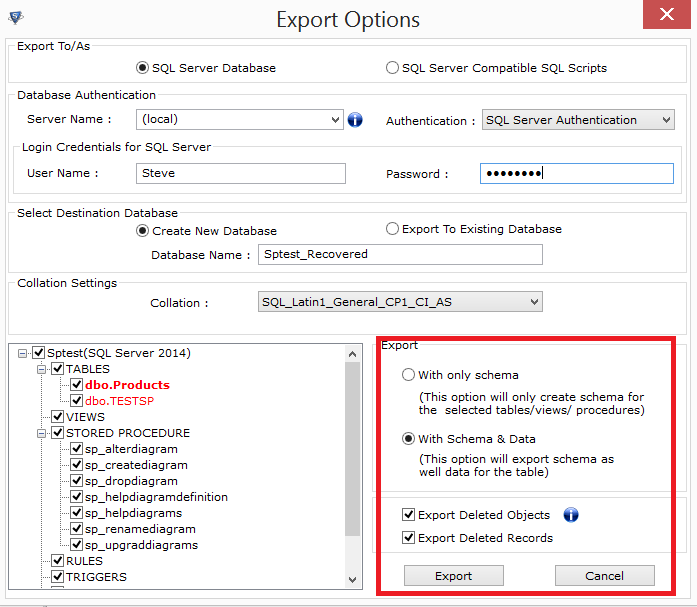 If you want to export, only the schema of database objects, Choose 'With Schema' option or if you want to export schema as well as data, then choose 'With Schema & Data' option.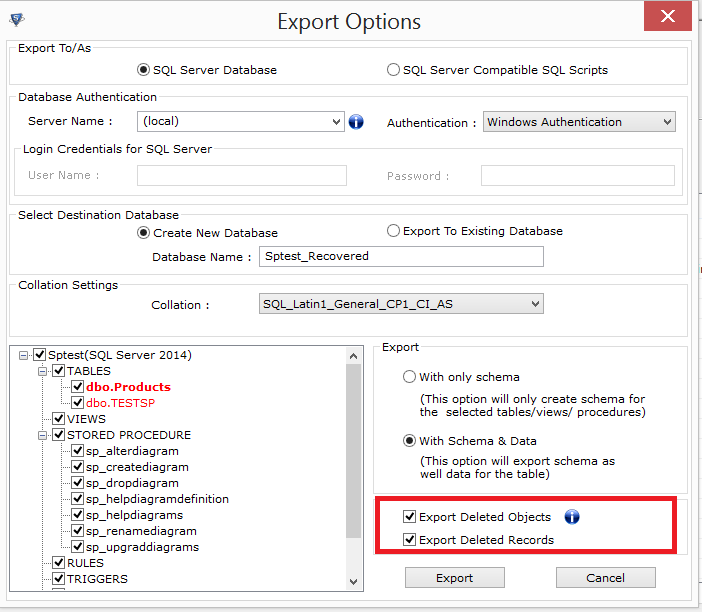 If you are choosing 'With Schema & Data' option and want to export deleted records also, Click on the 'Export Deleted Records' checkbox and click 'Export'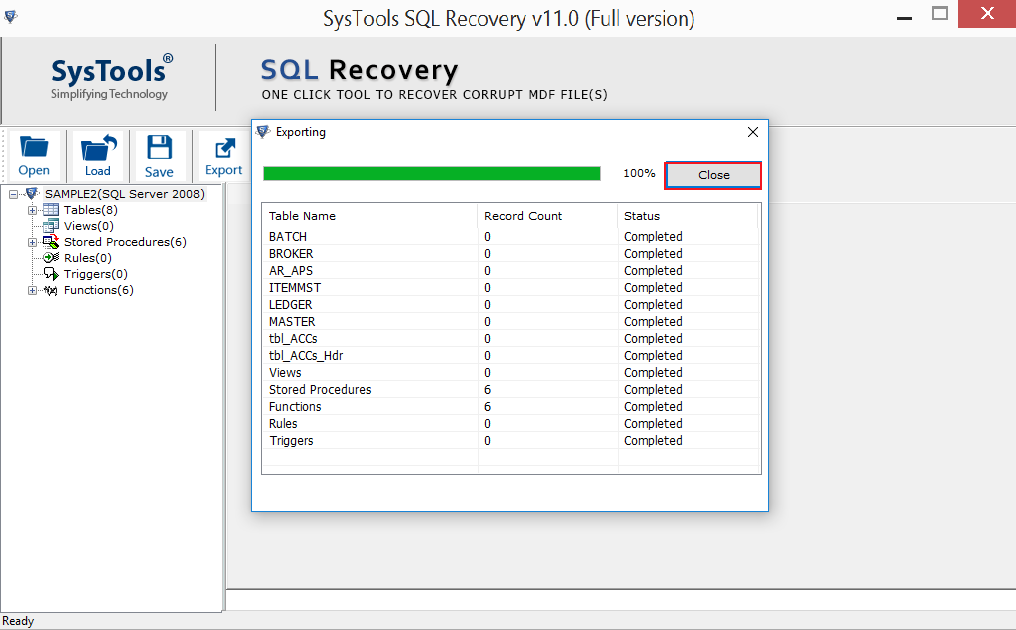 SQL repair tool shows the status of exported records. Click 'Close'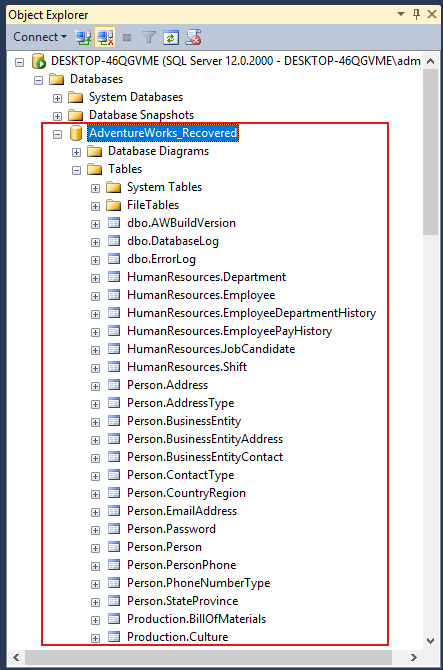 Check your recovered database in SQL Server & expand the selected database.