Safe Guide Features to Repair Corrupt SQL .bak File

Limitless Recover SQL BAK Files
SQL backup recovery software able to perform limitless recovery of SQL BAK files. It doesn't concern the size of the backup whether it is large or small. Organizations work on large or small scale can easily recovers unlimited SQL BAK files which are unable to restore by using this utility.

Extensive Interface
Talking about its interaction regarding graphical edges the SQL backup repair tool is build up in such a way that the person using first time can operate the entire task of backup recovery. Hence it has very understandable and easy handling procedure to restore the corrupt backup.

No Platform Dependencies
This software is a platform independent tool which implies that it can be install on any of the Windows OS and easily collaborate with SQL Server version 2012 and its below versions . So if you are using the latest version of windows OS you can easily recover the backup of SQL database.

Expediently Restore Full Backup
SQL backup recovery software restore full backup of the SQL Server database. It doesn't matter how large is SQL database backup and its entities. You can also solve the errors which are reflected by the corrupt full backup of the SQL database by restoring it with this tool.

SQL BAK File Component Recovery
SQL Server database has abstract elements which plays crucial role in maintain database. It recovers .bak file elements like table, triggers, stored procedure, XML data types, rules and views etc. And effectively rebuild it without any type complication with Schema or without Schemas.

Better Export Feature
SQL .bak file recovery software helps its users to export unlimited size of SQL backup database directly to SQL Server/compatible SQL scripts. With the help of its export functionality you can save your selected SQL backup database files on your local machine also in specified file folder abruptly.
Try SQL .bak File Repair Tool
Download SQL backup repair tool trial variant for simplicity and easiness and restore corrupt SQL backup files in one go.
In trial version some limitations i.e. Its gives the preview of the recovered SQL database BAK files..
Minimum System Requirements
Support Windows 8 and its below variants
Comfortably work with 1 GHZ Processor
512 MB Minimum Ram required
Free Disk Space of 5 MB
Watch How SQL Backup Recovery Tool Works
Watch SQL Server backup recovery software full video and learn easily how to restore corrupt SQL database backup in simple steps.
Restore Corrupt SQL Backup Under Such Circumstances?
Resolution of SQL backup file errors.
Resolve all the errors in MDF and LDF files.
Our SQL Server Backup Restore Software performs advanced SQL backup database recovery.
Remove corruption issues from triggers, rules, columns, scripts, records.
Assurance to protect the SQL backup database.
Not any destruction in original properties of SQL databases.
Flexible solution to repair SQL database backup file with uncomplicated commands.
Easy and self-understandable user interface added in software wizard.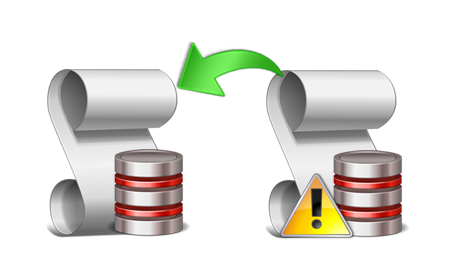 SQL Backup Recovery Software Achievements Awards
Fluent hard work peculiarities make this SQL BAK file recovery software a perfect salvager for its users. Such great efforts fulfilled user requirements and have been rewarded by special awards..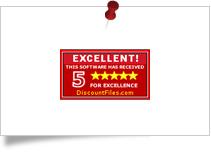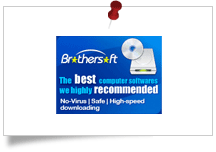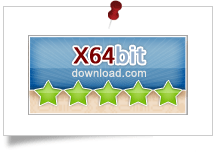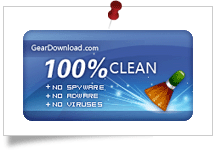 My SQL Server continuously showing me an internal consistency error "RESTORE DATABASE is terminating abnormally", When I was trying to restore one of my SQL Server database from backup file. After running the RESTORE VERIFYONLY command, it shows me the backup is corrupted. I have heard about some applications that can generate SQL scripts from the .bak file, but they are very costly. Lastly, I found this SQL Server .bak file repair tool and fixed the corrupption issue. Thanks to developers for creating such utility.
Michał Liardo
I was searching for the solution to repair corrupt SQL .bak file and after searching lot, I found this SQL Backup File Recovery Software helpful in restoring SQL Server database from backup file. I would suggest this a best SQL Backup Recovery Tool to fix corrupt .bak file.
Tara Tennent
Frequently Asked Questions
Can I repair corrupt SQL .bak file using this SQL Backup Repair Tool ?
Yes, The SQL Backup Recovery Software can easily restore SQL Server database from a corrupt backup file.
Does SQL Backup Recovery Tool required to have SQL Server Intalled on my macine to restore SQL Server database from backup file?
No, The tool is capable to repair SQL Server backup file without SQL Server environment. But, yes, to save the recovered data into SQL Server you need to have SQL Server installed on your machine.
Is there any file size limitation with this tool to perform SQL BAK file recovery?
No, The SQL Server .bak file repair tool doesn't impose any file size limitation to restore SQL Server database from backup file.
Can I repair corrupt SQL .bak file of SQL Server 2014 version?
Yes, SQL Backup Repair can fix corrupt .bak file of SQL Server 2014 and all the below versions.