SQL Decryptor Tool Key Factors

Quickly Decrypt SQL Server Database Objects
SQL decryptor is a perfect decoder and has essential capabilities to decrypt the encrypted SQL database script files objects such as Store Procedure, Views, Triggers and Function. By using it you can remove encryption of the SQL database without losing database original integrity.

Trouble-Free GUI
Some of the tools procedure is so complicated that the user using it may get disappointed. But as we talk about this SQL decryptor tool, any user can handle it and in first time because it's navigation interface is very easy and user friendly, So that anybody can use it to remove encryption from SQL database.

Supporting Environment
Decrypt SQL objects of any of the SQL Server database. SQL decryptor software made under proficient configuration which supports SQL Server 2000, 2005 2008, 2012 & 2014 versions and removes encryption from SQL Server stored procedure. Well this fascinating tool can be able to install on any of the Window Operating System.

Twin Mode Login Abilty
With the help of dual login mode you can decrypt the SQL database through Windows by selecting Database names whereas in SQL Server login authentication you need to fill up its credential. So login in two different modes and easily decrypt encrypted SQL database scripts.

Reside SQL Server Environment
The working criteria of SQL Decrytor are very authentic. It requires live SQL Server environment to decrypt the SQL database script file elements effectively. In absence of SQL Server it doesn't work smoothly as well as unable to decrypt the encrypted SQL database

Desirable Export Option
Export the decrypted SQL database objects directly to the SQL Server with its suitable option. After successfully decrypting the SQL database and its associated objects the SQL decryptor software provides two option for safety's point of view i.e. With Encryption and Without encryption
Download SQL Decryptor Software
Get download the trial version for decrypting SQL Server database scripts files with simplicity.
Trial version is restricted to save and export decrypted SQL Server database scripts files but its gives preview for verification
Configuaration Requirements
Support All Windows OS & SQL Server versions
1 GHZ Processor workable
Ram 512 MB
Free Disk Space of alleast 5 MB
DECRYPT SQL DATABASE IN THIS WAY
Watch the SQL decrptor software video and execute decryption process of SQL database with proficiency.
Get To Know How to Decrypt SQL View Reliably
Basically, the users can get their SQL Server database decrypted via any of the two procedures which are as follow; either you can compose your own process or script of decrypting database or you can use SQL Decryptor Tool, which is designed to serve the users with a probable procedure of decoding the databases encrypted with coding in a short range of time which allows the users to save a productive time period which can be utilized elsewhere.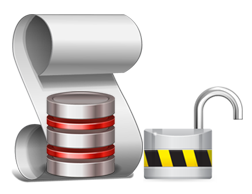 Rewards
It has markup the expectation of the SQL users just becuase of its terrific peculiarities. Such an efforts honoured by great rewards.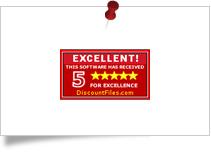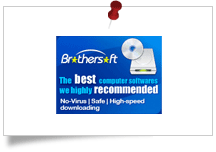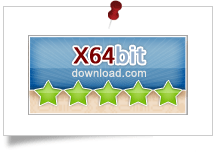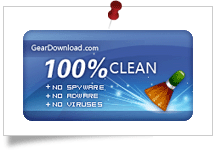 I was working on a third party database and trying to modify a stored procedure in it, but, while accessing that stored procedure I got an error message stating that "The text is encrypted.". After a lot of research on it, I found that the procedure is created using WITH ENCRYPTION. While looking for the solution to decrypt encrypted sql server stored procedure I got this highly recommended SQL Decryptor which successfully removed encryption from my stored procedure.
Dejan Barnes
I had a huge database on my SQL server in which i was looking for encrypted database objects. I had tried SQL Decryptor software which showed me all my encrypted database objects like functions, views, stored procedures and also helped me in removing encryption from SQL database.
David Karsten
Frequently Asked Questions
Can I decrypt encrypted SQL Server stored procedure with this SQL Decryptor?
Yes, The Software can easily remove encryption from SQL Server stored procedures and other database objects like views, functions, triggers etc.
Does this tool require to have live SQL Server Environment to decrypt SQL database objects?
Yes, SQL decryptor software require for a live SQL Server environment to decrypt SQL Server database objects.
Can I save my decrypted SQL Server database objects using this tool?
Yes, SQL Server decryption tool allow you to save your decrypted database objects to a new database once the decryption process complete.
Can I decrypt database objects of SQL Server 2014?
Yes, SQL decryptor can remove encryption from SQL Server 2014 & below versions database objects.